September 14, 2020
Why You Should & Benefits of Making Your Bed Every Morning
Making your bed in the morning is probably not a priority. Getting breakfast ready, preparing the children for school, and yourself for work is something more important and worth the time.
It's quite easy to just roll out of the bed and get off to those tasks which you'd love to call more important, leaving a pile of bedsheets cluttering on our beds. I mean that's easy.
Making those excuses for having our beds rumpled and out of shape is really easy to do, but there are really good and unimaginable gains that we could get from just making our bed first thing in the morning. Here are a few most important ones.
Benefits of Making Your Bed Every Morning
1. It gives you a feeling of accomplishment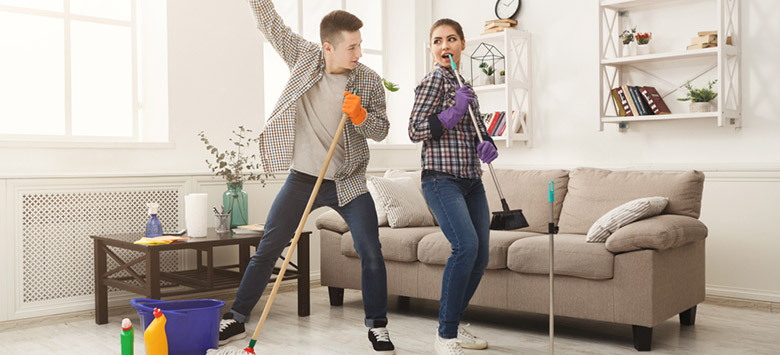 It might seem very little but it is one of the greatest achievements you can make after you have woken up. If you decide to wake up and start your day with an achievement, then this is the task for you. It should give you a sense of accomplishment to accomplish this little task as you will definitely feel organized.
2. Your room will instantly look cleaner
I think our beds give a great amount of the outlook that the bedroom has. Even when you have properly tidied the whole room, an unmade and rumpled bed still leaves the room look untidy. A made bed improves the bedroom's total appearance.
3. It Makes You More Organized
Once you get in the habit of making your bed, you'll begin to crave a little more organization because you appreciate how it makes you feel. You will want to move over to tidy the clothes piled around. It keeps snowballing. You see yourself becoming an even more tidy and organized person in every area of your life.
4. Reduced stress levels
Apparently, the way your bedroom looks has an effect on your mood. You just can't feel relaxed and organized in a disorganized place. For instance, if you hurried out of your house, leaving your bed unarranged, coming back stressed, and tired to the whole scattered bed worsens the situation.
However, imagine how you'd feel if you left your bed untidy, came back very stressed, and met it arranged, by someone else of course. That will be really so relieving for you. That is because you love the feel and aura around you. You can always give yourself that feeling every day.
5. It prevents embarrassment
This has happened to me once and it was just that one day that I left the room untidy because I had rushed out to work. Later that day, I had a friend come around who needed to follow me to the house for something very important. I felt so embarrassed and I wish I could explain to her that it wasn't a habit to do that but she didn't even ask.
Why would I defend myself when nobody asked me? It has probably happened to you or someone you know before. (It can't be just me).
Read Also: How to Chose a Mattress
NOTE:
You may not have the finest houses, but you can make little efforts to keep the one you have in a good shape because it matters.